Competition to Expect from Other Candidates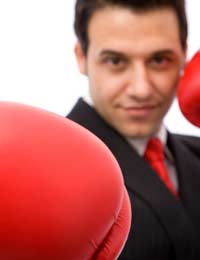 Competition for jobs in the property sector is tough. The high wages and nature of the jobs has tempted many graduates into applying to become part of the profession.
This doesn't mean that it is impossible to get a job in the sector, it just means that you need to be aware of your competition and how to be better than them.
The first upper-hand you need to make sure you is your training. Employers will expect you to have some kind of qualification or degree in property.
If you do not, you will be known as what is called a 'non-cognate' and to start your property career you will be lucky to even get an interview at a property firm.
Your First Job
If you have just left university and are looking for your first job to start your career, the only experience you will have under your belt will be the experience that you have had on your course. It is important that you big up what you did on your course, and use this as your selling points over other candidates who will have probably done a similar RICs accredited course.
Similarly, if you have done any work experience at a property firm, you should describe this as when you were working in the sector, and not simply pass it off as work experience. The more experience of the property market they think you have had, the better.
You should also ask at the interview how many people have applied for the job or jobs, and how many places they have, as this will give you a better idea of how many others you are up against.
Show Personality
On paper, a lot of candidates for graduate trainee posts in property will look the same. Most will have some form of degree or accredited course, and you will all have most likely done some form of work experience. It is important to make you personality shine through as much as possible. Part of a job interview is you selling yourself, something which you will have to get used to if you are going to work in the world of property. Property firms are looking for someone who is just as good in person as they are on paper,and while a lot of your competition may look good on paper, they may not be in person.
Part of your job could be meeting clients and giving pitches about new developments, or going out to value a property. Firms will not be looking for someone who has no personality, try and get friendly with the interviewer and talk to them as much as possible, without babbling on off course. They are looking for someone that will be able to get on with others, so don't be afraid of being yourself.
Don't be intimidated by your competition when going for jobs, there will inevitably be high demand for the best jobs, and competition will be fierce, but as long as you have researched the company well, and put yourself at ease with the interviewee, then you should not have any problems. Don't go into the interview being arrogant, but also make them feel like they would be getting something good by taking you on.
You might also like...