Using Recruitment Firms Vs Applying Direct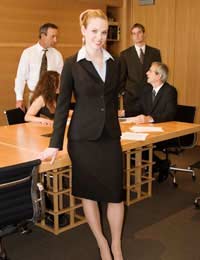 Searching for your dream job in property can be a long, hard and tenuous exercise, which is why recruitment agencies were invented, or so they would have you believe.
Recruitment agencies are often referred to as the lazy boys way of trying to find a job, which is unfair, as recruitment agencies can sometimes be harder work then going direct to an employer.
People often forget when it comes to recruitment agencies, that even though they appear to be working for you, at the end of the day they are working for themselves, and will get commission from whichever job they put you in.
This however doesn't mean to say that they cannot be of great use along the way, and you can use them greatly to your advantage.
Joining a Recruitment Agency
The idea behind recruitment agencies, is that property professionals will employ the agency to find them a suitable candidate for the job. The notion being that the recruitment adviser will sift through all the unsuitable candidates and be left with the good ones. The recruitment agency will then assess your work , personality and experience to see if you are the right type of person for the job.
The recruitment agency will give you an interview to get a grasp on what kind of job you are looking for, they will then put you forward for any potential jobs that come up, and suggest you for interviews. Your recruitment consultant will act as your go-between and give you feedback on the job interviews you have.If you are successful, the recruitment adviser will reward themselves with what often can be a large commission from the firm that employ you.Recruitment agencies are a great way of getting yourself put forward for as many jobs as possible, and making sure you don't miss anything.
The only fault they have, which could even be debated as to whether it is a fault, is that they will make sure you are put forward for as many jobs as possible, so you may find yourself in a spin at the end of it, but hopefully with a job.
Applying Direct
Applying directly to a firm can often take up a lot more time than going through a recruitment agency. One of the main advantages though of going direct is that you are able to hold all the control yourself and you know exactly what you are applying for and when.
You are also able to sell yourself a bit more. The recruitment agent that is working for you may think that you are not suitable for a job and not think to out you forward, while you may think the job is ideal.
It can be hard work finding your ideal job, and you have nothing to loose by using every means on offer to you. Make sure you do not depend heavily on one source of job finder though, or you could miss out on other jobs that are out there.
You might also like...