Matching Your Personality To The Job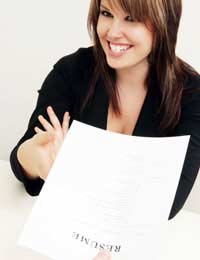 The property market has gathered a bit of a reputation over the years as being a bit dull and dreary. This couldn't be further from the truth though, the property market attracts all types of personalities and has a job to suit everyone's skills and talents.
You need to make sure that you carry out the right job search though find the right job for your personality though, as you will not end up having as an enjoyable career as you could.
Creativity & The Property Market
If you've ever stopped and looked at a how a building is actually designed, you will realise that there is a lot more to it than bricks and mortar. Buildings are an expression of a person's personality and in many ways can be seen as a piece of art.
Although you may not be painting the Mona Lisa, you will be using your creative side if you choose a job in the design side of property. You will be able to take pride in seeing one of your designs being created and being put to good use within the community.
Creativity alone is not enough though, to work in property design you will need to be able to have a technical and mathematical side as well, so that you can turn your creativity into something that is viable.
Analytical & Research Skills
If you are more of an investigator and like to research things, then a job as a chartered surveyor in property development will more suited to your personality. This is more of an office job, although there is a large element to it that involves getting out there and meeting people.
However, most of your work will be on assessing whether a location is right for a project and whether the materials and costs will fit in with the budget. You will have to liaise closely with clients and suggest alternatives to their plan if it does not fit.
A lot of your work will be technical, so it will involve working with numbers a lot and sketching out plans.Being a chartered surveyor, you will also have to value properties, which will involve strong math skills.
Socialising
Most elements of the property profession will involve some form of socialising. You will be expected to take clients out and wine and dine them in order to try and win business, and tell them about new projects that you are working on.
Jobs in the sector that do less socialising will be people such as the one site engineer, and the project manager. Any job that is based on site will normally involve less socialising than those that are based more in the office.
Managerial Skills
If you are a string leader, then the property profession has many jobs where you are able to put your organisational skills to the test. Development managers and anyone that is involved in heading up a project will normally have a team of people working underneath them that they will have to mange.
Sales Skills
All areas of the property market cover sales in one form or another. If you a true salesperson though, you may want to look at a career as an agent, or working for an estate agency. This way, any property that you sell or rent out you will earn commission on.
Being an agent is a very sociable job, and a lot of your work will involve showing clients around, so if you have a mix of both sales and personality, then you could earn yourself a lot of money.
There are jobs in the property market to suit almost every style of personality, the key is to find the one that is right for you. If you are not happy selling something, then go for a more creative role, or managerial position. Make sure you do a job search first and whichever career you move into, make sure it is one that will compliment your skills and your character.
You might also like...
Hi, I am after some advice please. Twelve years ago I worked as a Graduate Building Survey, until I was made redundant during the 2009 recession. I retrained as a teacher and have not worked in property since, but am considering a move back to the industry. Building Surveying was not right for me - I found it often cut-throat and didn't like the negotiation side of things. I also needed such an in-depth knowledge about such a wide range of topics that I often felt like a fish out of water. One minute I was project managing a construction, the next I was dealing with dilapidations (hated this!) and the next I was researching some element of building pathology. I feel as though I would like to speacilise in a narrower field, but would like a few ideas, please. I have had Bid Writer suggested to me. I'm not sure what area would suit me - I like researching, have good writing skills, no CAD skills at all and don't like confrontation. I have a Master's in Property Development, but to be honest feel a little out dated and out of touch currently. Do you think you can help me!? Many thanks. Nikki
Nikki
- 23-Jan-20 @ 10:25 PM