The Best Jobs in Property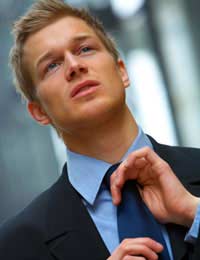 When it comes to the best jobs in property, it all depends on what you want form your career. If you are motivated by the thrill of selling a property, or thrive on being able to conjure up deals face-to-face, then you need to make sure you opt for the job that best suits your needs.
The Most Lucrative
If you work by the notion that the more money you make, the better the job, then the world of commercial property investment is probably the right one for you.
Unless you are selling million pound residential properties, then you will not make huge money in the residential market, so going commercial is the way forward. If you have skill and drive, then working as a fund manager will prove to be the most lucrative.
Working as a chartered surveyor, and similarly as a valuer for one of the large firms is also up at the higher end of the scale in terms of pay. Any part of the commercial market where you are paid in commission, or take a part of the profit you make from selling or renting a property, will prove to be the most profitable. Working in property development is also a very well paid sector of the market, but the higher managerial roles tend to be the ones that are the best paid.
Best Jobs for Socialising and Travel
Chartered surveyors are no stranger to jetting off to New York, Paris and other worldwide destinations. Many of the larger agencies and property development companies will have offices in the major worldwide cities, so it is not uncommon to go travelling abroad on work to scope out potential properties that are selling across the pond.
One you are there you will be wined and dined by the foreign company and expected to meet any representatives from the foreign companies. The property market in general is very sociable one, with clients and firms regularly throwing parties and sociable events.
A lot of work and deals in property are done over lunch and a few drinks, and if you are trying to win over a client, you will be expected to take them out and entertain them. Although there is a lot of socialising in the property market, there is less of it when it comes to the more hands on roles, within property development.
The Best Working Hours
Working extra hours is part and parcel of working in the property market, but if you want to restrict your working hours and much as possible, then the residential market is the best place for this. Although estate agents are guilty of working extra hours, in general they work less than those in the commercial market.
If you enter the commercial market as a trainee, there is generally a lot of training that you need to do in order to work your way up, so you will find yourself training and working.
Property agents and those in development will generally work long hours, as a project will often need to be completed by a set time scale, so they will work until it is done.
Whichever property career you choose to enter into, you will need to make sure that it is the best job for you, what are the best jobs to one person, may not be to another, so make sure you do your homework.
You might also like...
I want to essentially work for myself in the property sector but don't know where to start or where to make the most money
ashley
- 9-Aug-19 @ 2:53 PM