Working in Planning and Development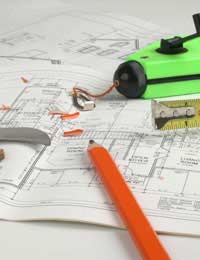 Choosing a career as a planning and development surveyor can be a challenging one. It will be your job to investigate and plan a new property development or refurbish old ones. You will need to do research into the potential site and assess whether it is a viable project.
You will find that you will have to consider the social impact that the new business development or old refurbishment will have on the local community and possibly look for support for the project.
Working in business development, a planning and development surveyor often finds himself or herself juggling their many responsibilities to make sure that a project gets off the ground.
Who Planning & Development Surveyors Work For
It is not just property companies that employ planning and development surveyors. Local governments as well as banks and insurance companies will also need property business development surveyors to look at any potential investments that are being made, and ask them to carry out their own independent work.
Working within local government as a planning and development surveyor you will typically have to advise on issues such as site planning, transport, and conservation of the area. You will also have to make sure that any refurbishment work you do preserves the building and does not disturb the community.
The Role of a Planning & Development Surveyor
Planning and development surveyors are involved with projects from the very beginning, so they will not only research and locate the land or building, but they will then stick with the same task until it is completed. You can imagine that this can in some cases take a number of years, depending on how big the project is.
You will need to be good at research and not mind spending as much time in the office as you do on site. You will have to look at a proposal from every angle and in some cases draw up and present your ideas to fellow surveyors.
You will also have to have some kind of working knowledge of planning laws, and business management, as well as being able to advise your clients as to whether there proposal is going to bump into any difficulties when it comes to things such as planning permission, which in some cases it might be your job to apply for.
Personal Qualities Needed
You will need to be quick thinking and able to work on your toes, to have a successful career in the property development market. You may find that you have to adapt a plan at short notice or re-work something to the client's need, so you will need patience and be able to manage a heavy workload.
Working as a planning and development surveyor requires you to know planning, planning regulation, and almost everything to do with development inside out. You will have to look at a project in the wider sense and not just think about how it will profit the company, but the community as a whole.
Working as a planning and development surveyor can be one of the most rewarding jobs in property, you get the excitement of being able to watch something be developed form scratch, or watch something be refurbished.
However, working in property business development isn't always an easy ride and you will need to put a lot of work in, but nothing is more rewarding to those working in property than actually being able to create and implement your own designs.
You might also like...