Are You Right for a Career in Property?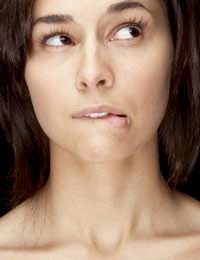 The property market is like no other, you can have two people working side by side doing completely different jobs and using two different sets of skills. Depending on which career you choose in property market, it is important to choose the area that is right for your skills.
If you are more analytical and mathematical, and prefer a more office based job, then a career in valuation, where you will need to value investments and houses correctly,may be best for you.
If you prefer a more hands on role, then and investment career or agency work would suit you best, as this is more about meeting people, and selling the properties. This is just a small flavour of the kind of jobs you can do in property.
The best thing about property work, is that no matter what age you are, you can come into the market and make a name for yourself. The industry is in as much need of new young talent, as it is of experienced people. It is not unusual to find quite young managers in the property market, or people who have progressed quite quickly in a short space of time.
If you are willing to put the work in, then the world is you oyster when it comes to how far you can progress.One you have built up enough experience working within property, you can then venture out on your own, if you feel confident enough.
Property doesn't always have to mean large scale investment properties, it can be a group of flats, or even a few houses. One thing you must be able to do is socialise, not only will a lot of your involve meeting people, but it may also involve a lot of formal events and networking.If you are working on site, you will need to be as happy speaking with your managers, as you are your men on the ground.
Downsides of Working in Property
It may not be forever, but starting your career in property can be tough, competition for jobs will be hard, and to get that first foot in the door, you will need to be willing to work as many hours as is required. In reality, this may mean putting other things in your life on hold, while you build your career.
Although you will eventually be on a good wage, starting salaries in the property market, are not as glamorous as you may think they are, and if you are not committed to your firm, or job you may struggle.
You will also be expected to do a lot of travelling, depending on which area you choose to move into, although this is seen as a positive to some, if you are a homebody, then it might not be ideal.
The property market has become a lot more exciting place to work over the years, but you will still find corners of it that are still quite traditional and do not adapt too easily to a new way of thinking, so before you take a job at a property firm, make sure it links in with your personality.
When the property market is booming, so will your wallet, however, as the property market is one of the most turbulent in the world, it is hard to predict, and your job may not always be guaranteed.
Many people make the mistake of thinking that a job in property is a good way to make a lot of money fast, don't fall into this trap, the property world can be very fruitful, but only if you are willing to put the work in.
You might also like...
Hello, I am a young individual that has developed a property portfolio over the last few years, I have been lucky to have worked with various stakeholders, from managing end to end tenancies, full refurbishments as well as the legalities. I also manage others property portfolios, whilst I work full time in my current role in Supply Chain and Logistics. I have developed a passion for property, and it is certainly something I want to take up as a full time role. Ideally Property management roles are certainly of interest. I also have found in my research, that I need further more experience, as well as the qualifications, I was wondering if anyone would be able to point me in the right direction of courses/employers to get me a foothold in the market. Thank you for reading, regards.
Shyam91
- 8-Sep-20 @ 10:50 AM