Getting Information on Property Jobs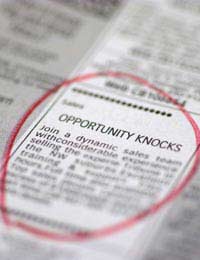 Searching endless job websites in a bid to try and find your dream property job, can be tedious and in some cases, waste of time.When it comes to finding your dream job in property, you should always make sure that you do your homework.
Your first stop should be the Royal Institution of Chartered Surveyors or a similar organisation for property professionals, you should be able to get the names of some of the biggest property firms and property developers in the market from these organisations.
You can then go onto their websites and see what kind of jobs they have available, it may even be that a firm, such as a property developer that you did a work placement with have any jobs going.
Going Through Agencies
Like with any other profession, a lot of firms will prefer to recruit from recruitment agencies. Although these can sometimes be viewed as the unnecessary middle man, they can help you narrow down your search, and get you the right job.
Press
The property sector is one of the most buoyant market when it comes to the trade press. Trade magazines in the sector will not only give you a heads up on what is happening with the various firms, but could also provide vital future career links.
It is worthwhile looking in a magazine directory to see which are the trade presses and websites for your chosen profession, once you have found them, try and subscribe so you can keep up to date.
Location
If you want to give yourself the best possible chance of getting a job in property, then you may want to think about moving to London, or one of the big cities. It goes without saying that the places that have the most property and property developers, will offer you the best career options. Salaries in these areas can also be a lot better than in smaller towns, off course, your living expenses will be a lot more.
Where Not to Look for Jobs
The property market is very specialist, so unless you are extremely lucky, you will not stumble across your dream job at your local job centre, or online equivalent. You will need to have your head to the ground and keep your ears open for news of anyone that is hiring.
Although it works for some, sending your CV into every firm, is not always the best idea. This can take up valuable time, and may even frustrate the firms if they are not currently hiring. They may keep your CV no file, but unless they have any jobs coming up, or you happen to send it in or the right day, then it is unlikely they will remember you.
Be strict with your time, and instead of sending out hundreds of needless CVs, concentrate on finding firms that are offering jobs.
Your Competition
The world of property can be ruthless, depending on with career path you choose. There is a lot of money to be earned in property, so it attracts some of the most talented graduates and new recruits. The hardest part of any market is getting your initial job, once you have this, you at least will have some experience, so don't build up your expectations too high.
Your first job is not likely to be one that you will stay at forever, but is merely giving you a stepping stone and put you on the right career path, so don't get downhearted if it isn't all you expected at first.
You might also like...