Choosing the Right Course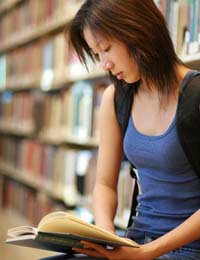 Whether it be land, property or development you want a future career in, it is important to choose your course wisely.There are hundreds of courses out there that claim to offer you a stepping stone into the world of property, but in reality, only a few are recognised by the appropriate institutions.
A good starting point is to choose a course that is accredited by the Royal Institution of Chartered Surveyors, it has hundreds of courses that it has accredited worldwide.
This doesn't mean that you have to become a surveyor, the phrase surveyor often refers to a wider group of people within the property sector.
However, getting a course that is recognised by RICs will put you in good stead with future employers, and give you the piece of mind that what you are learning will eventually prove worthwhile.
Specialist Courses
When it comes to the right property course, it is not enough to simply choose a course that is roughly related to property. You should make it as specific as you can. If you want to go into land development, or some form of engineering, then you should choose a course that offers this.
It is no good spending three or four years doing a course that will only offer you half the hands on experience that you need. If you know exactly what type of job you want at the end of your studying, it is a good idea to look at job advertisements to see what qualifications they are asking for, this way you will be equipped when you finish studying.
Work Placements
If possible, it is best to opt for a course that offers some form of work placement, preferably in your final years of studying. This will not only give you good experience, but it could also be the decider as to whether you actually want to go into your chosen career.
A large majority of future employers will take on staff from work placements, so if you make a good impression, then it could help you secure a job further down the line, and give you an opportunity to grill the company for advice. It is better to choose a course that offers a work placement in your final years, as a work placement in your first few years, may not give you the property experience that you need,
Location
Location should never be your biggest reason for choosing a particular property related course, but it is always an extra advantage to be where the action is. If you choose a course that is in a small town or city, then you will have less of a chance of experiencing property and property development on a daily basis.
It is good to position yourself close to all the big property firms and recruiters, this way you will be at an advantage when the jobs are on offer.
You may not always know which aspect of the property market you want to embark on, before you choose your course. If possible though, be as informed as you can, seek advice and think hard about what kind of you could and would be happy doing, Nobody wants to find that they have wasted four years studying, only to find they can't get a job at the end, so make sure you choose wisely.
You might also like...