Does Working in Property Differ from Other Careers?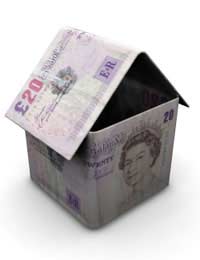 A career in property can be a challenging, exciting and unpredictable.The property profession has often been compared to that of law, you have to play the waiting game for a lot of the time, and then your end results may not always be what you expected.
Outside Sources
The property profession is one that is dependent on market conditions and the financial markets a lot more than other professions, the market can be turned upside down within a matter of months, and your plans can also get ruined because of outside factors.
Having said that, the property profession is very entrepreneurial, so if market conditions do turn bad, then there is almost always a solution to be found.
The Type of Person the Business Attracts
A lot of people opt for a career in property to make a name for themselves. which they can do quite easily. There is a lot of Cinderella stories in the property market, and it is possible to go from rags to riches, just look at Sir Alan Sugar.
With this ambition, also comes stiff competition though, and the working hours that you will need to put in may be a lot more than most careers.
The Pace
Nothing really ever happens quite quickly in the property market, there may be a lot of working going on, but no end result for a long time. It may be months or even years, before a scheme you are working on gets off the ground, and then even longer to build it.
This isn't really a problem for a lot of people, but to some, it can be frustrating when you get to the end of the day and you seem to have achieved very little, or spent all your time in meetings, discussing what you will be doing, and not what you are.
The Criticism
Although there is an element of criticism in everybody's job, the property market is a very public one, and the higher end of the scale you work, the more chance you have of facing criticism from the public.If you are working in a local town on a new development, then you can be sure that the locals will have a view on what you are doing.
You can quickly become public enemy number one, if your proposed plan does not go down well. The thing about property is that it is everywhere and people will always tell you whether or not they like your work.
Although it is a vast market, the property community is relatively small, and it is a lot more sociable than a lot of other professions. It is not uncommon to be familiar or even friends with other agents or property developers that are working at a similar firm.
There will be a lot of sociable events that will take place over the year and you will be expected to attend and represent your company, which will also clock up more working hours.
A career in property is not your average nine to five job, you will be working hard, and should expect something that is very hands on, and challenging, but also rewarding at the end of the day.
You might also like...