Making The Move Into Property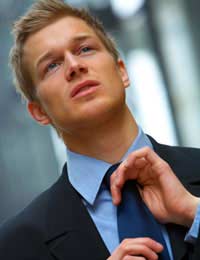 If you are seeking thrills and spills, then a career in the property market might not be the first thing that springs to mind. Over the years, the property profession has gained a very stereotypical reputation as being a dreary and traditional profession, only open to those who are willing to work long hours.
And although an element of this is true, the property market is also an exciting, rewarding an entrepreneurial world.Be warned though, there is no fast track route into this world unfortunately, and it is one of many professionals where you will need to start at the bottom, and put in the necessary ground work in order to build up your career.
The diversity of the property market though means that whatever job you are currently in, or have previously had, you should be able to relate some of your skills to a job in property.
The profession is very rewarding, and there is great satisfaction in being able to find a property and create something new and different.If you have enough money you could even find a property yourself and test out some of your skills in doing it up and planning the work, in order for someone to then buy the property.
Experience Needed
Graduates are the favoured types of recruits for employers in the property field, preferably with a property related degree, but it's not essential.What will be looked at is your enthusiasm for the market, whether this means going down to a local building site and getting your hands dirty, or doing some research into property investment.
Once you have the adequate experience, you should then decide which part of the profession you want to move into, whether it be investment property, or looking to buy property, you should then start to hunt for a good training course.
The Holy Grail for any property professional is to have their course or degree accredited by the Royal Institution of Chartered Surveyors, especially if you intend to become chartered, or work in property investment.
Think carefully about what kind of career you want in property, before you dive in head first. Some elements of the profession are a lot more hands on, while other will involve a more strategic approach.
Starting From Scratch
A career change is never easy, and the older you are, the harder it can be, which is why it is a good idea to gain as much work experience as you can, so you are 100% sure that the move is right for you.
It is not unusual for some of the larger firms to offer sponsorship deals to people training to move into the sector. Competition can be hard for the sponsorship places, but they are worth trying to get, as it can make the difference between you being able to afford to switch jobs, or not.
If you are straight out of school then you can afford to be a bit more flexible and should be able to afford your training through student loans.
Being a good networker is one of the most essential qualities you can have when moving into the property sector, the profession is a very sociable and friendly one, so try and make sure you go to as many contacts as you can.
Look on firms websites to see if they have any open days or times when you can go in and have a chat with some people who work at the firm, or go to visit a property investment firm and ask them what they look for in potential employees, and make sure you fill all the criteria.
Getting your foot in the door of the property world can be a challenging task, but if you stick to a course that is accredited and make sure you have the relevant experience, then you shouldn't go wrong.
You might also like...