Fund Management Jobs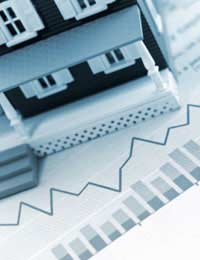 Working as a fund manager, or hedgie, as it is sometimes referred to, is not for the light-hearted, you will need to be driven, intelligent and good with figures.A fund manager's job is to look after its client's investment, whether this be investing it into property, or other assets.
They need to make sure that the fund performs to its absolute best and makes as much money for the client as possible. This involves knowing the stock market well and being able to trade the assets in the portfolio to make money.
If you choose to work in property fund management, you will be investing client's money only in property. There just won't be one person responsible for the fund's assets, but there may be a team of two or three of you.
The way in which it works means that you get paid a percentage of the average assets that are in the fund.This means that you could literally earn millions of pounds in one year, depending on how your assets perform.
Qualifications Needed
To have a career in fund management you will need a good degree from preferably one of the top universities. Any extra qualifications you have will also be welcomed, fund management is not for the un-qualified.
It is unlikely that you will start your career in fund management, but will instead come from an investment managerial background, or working as a marketer or investment analyst. Being a fund manager is something that people within the property sector aspire to, it is not something you can walk into.
Fund management forms part of investment fund management, and banks will compete with each other to try and gain clients funds, in order to make themselves and the clients as much money as possible.
What a Fund Management Job Entails
Working as a fund manager or in investment fund management you will have to put together everything form shares and bonds, as well as property investment. You will also normally have to try and persuade new clients to bank with you, which could entail wining and dining them on a few occasion.
Fund managers can be guilty of working quite long hours, as they need to research the market and understand what is going on in the financial sector. It is normally the job of the analyst to compile information of what will be a good investment, they will then advise the fund manager.
You need to be confident if you want to work as a fund manager, if you are looking to invest millions of pounds of your client's money, then they need to be able to know that they can trust you and that you have good judgement. So you need to be able to convince them.
The volatility of the financial markets does mean that you have a lot of responsibility placed on your shoulders, in order to not loose money.
There will nearly always be jobs in fund management, and property fund management for those that are talented, ambitious and have an eye for the market. Being a fund manager is not an easy job though, so if you are not looking for a challenge, the fund managing may not be your ideal career.
You might also like...