Specialist Property Sector Publications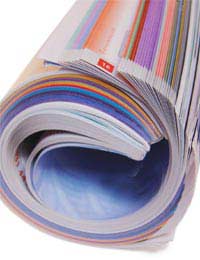 When it comes to working in property, one of your best resources will be the industry's trade press. You may be surprised to learn that there are numerous magazine and publications that are devoted to the property sector.
These kind of publications will normally not be available to buy in normal newsagents, though some specialist ones will stock them. They can be very helpful publications and you should use them as insiders guides to the industry you are about to enter into. They will give you an insight into everything that is happening in the sector and some useful gossip.
How To Use The Specialist Publications
You can guarantee that your potential employer will be reading the specialist press for the sector, so it is important that you are too. A lot of students when they are at university will use various specialist publications as their bibles in order to gain a better knowledge of the property market.
You should also use them to your advantage when it comes to interviews, if you can drop in somewhere about specialist news that is happening in the sector and say where you have read this, then they will be impressed that you have done your research. Not only will they help you in job interviews, but they could also help you find a job.
A lot of employers will advertise jobs strongly in these types of publication, they will know their target audience reads them. A lot of specialist publications will have separate job sites that you will be able to log onto and get the latest job information. Property firms may even be impressed if you mention when applying where you saw the job advertised.
What Publications To Read
A tip for any aspiring property recruit would be to phone up a company where you are planning to work, and ask them what publications the company receives. You do not need to speak to the managing director, but the secretary should be able to let you know which ones that they get delivered. There really are a mountain of publications and one for each different sector of the property industry, so it is best to make sure you are on the right track.
If you are looking to work in the residential sector will a number of helpful publications, that are aimed at estate agents, such as The Negotiator. While valuers and those that are working in the developing side of things and valuation will find helpful publications such as Estates Gazette and Property Week a must read. In the development sectors and social housing sectors, magazines such as Inside Housing are popular.
Some of these publications you be able to order form newsagents, but it is worth getting in touch with the publishers to see if you are able to have a short-term subscription to the magazine.A lot of people overlook the trade press when it comes to the property market, however you will soon learn that there a many helpful publications and they are a vital tool when it comes to knowing all there is to know about the property market, so the sooner you start reading them, the bigger your advantage will be.
You might also like...