Internet Searches to Find a Property Job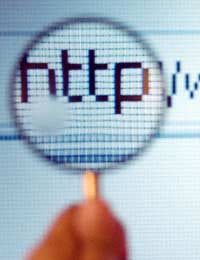 When it comes to your job search for property jobs, you have the world at your fingertips, quite literally when it comes to the internet. The web has often been deemed impersonal by it critics, but when it comes to your job search for property jobs, you can browse and search for hours, and even apply online.
Where To Start Your Job Search
Your first step should be the specialist property websites, or a job search engine. Specialist job sites will normally have updated weekly lists of new jobs in the property market. A lot of employers will put listings on their websites of any vacancies that they have, so it makes your job search a lot easier.
Recruitment agencies are also currently devouring the property market when it comes to property jobs. There are several specialist recruitment firms that are focused solely on property jobs.
Although these can be helpful, don't forget the old fashioned route of looking in the newspaper. A lot of the national newspapers will run supplements each week and special sections which will have property jobs in them. It is worth scanning these very week. You may want to use a job search engine to help you with your hunt, these are helpful if you are able to whittle your search down and target it to property.
An internet search engine can also be a useful tool, you will be surprised how many websites you will find that have property jobs on them through using an internet search engine, this could take a long time though, so its best to focus your search.
Applying Online For Jobs
A lot of firms have taken a online only approach when it comes to job applications. Some firms will not even accept paper applications, and will instead make you fill out an application form online. A potential new job can quite literally only be a click away when it comes to the internet, this can also be a danger too.
Recruitment firms, and the internet have made it increasingly easy for you to apply for a job online. Recruitment firms will often scan applications and try to whittle them down to applicants ones that it thinks will be appropriate for the job.
A lot of specialist recruitment firms will keep your CV on file, so it is worth keeping in regular contact with some recruitment advisers at the firms, so they can keep you up to date with any new jobs that may come in.
Some Tips For Applying Online
Make sure you spell-check your work, this is on of the most common mistakes when it comes to applying online for jobs. The application form that the recruiter is providing will often not have spell check, so copy your application into a word file first and then cut and paste it once it has been spell-checked.
Do not rush the application, treat it as you would any other application form. Print if off and go through your answers and ask a friend to look at it, to make sure everything makes sense.
Have one standard CV that you send to all online applications, it should only be your cover letter that you need to change, to match the job in hand.
It may sound simple, but make sure that you include your contact details on your application form. You are submitting the application online, so it is sometime easy to forget to include your phone number and address.
Modern technology has made it easier than ever to apply and search for jobs online, which in some ways is a double edged sword. The important your online job search is to keep in mind the same rules as you would if you saw the job advertised in a newspaper, don't apply if you really wouldn't want to work there, and if you do apply, make sure you check your work with a fine toothcomb.
You might also like...