Work Placements in the Property Sector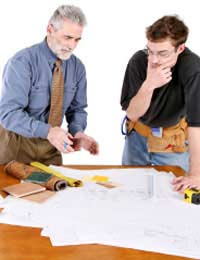 A work placement is designed to give you a taster of what the different property careers are like. Large and small property firms will allocate so many work placement places a year, which will either be paid or unpaid, depending on your experience of level of qualification.
Work placements are a good way for you to see whether you will be suited for a career in property, and for the employer to get some free work out of you.
Where To Go For a Work Placement
You may think that employers would be snapping your hand off to get you to come and work for them for free, in reality though, sometimes it can be just as hard getting a work placement as it is a job, whether this be paid or unpaid.
A lot of the larger firms in the cities will offer work placement programmes, but it can in some cases be quite hard to get jobs at these firms. As a starting point you should see if there is a local small property firm near to where you live.
The smaller the firm the larger the workload they are likely to have, so will be more in need of another pair of hands. Once you have gained some experience at a smaller firm, this will then give you an advantage when it comes to applying to some of the larger firms.
When to Apply for a Work Placement
If you are already enrolled on a property course, then they will probably have links with some of the local property firms, so you will be able to get a work placement more easily. A lot of courses will insist that you do some form of placement as part of your course, so they will help you arrange this.
If not, it is best to apply when the firm will be quite and when it is likely to have staff away. The summer months are a good time to try and get work experience. Don't be specific about when you can come in and work for them, and let them send you the dates, this way you will have a better chance of gaining experience.
You should treat a work placement like a job, you may not be the only one competing for a placement at the firm, so you should send in your CV, a covering letter, and an explanation of why you want to do a placement at that specific firm and where you see you career heading. With some of the larger companies, the competition for work placements may be tough, and it may be that you will have to attend and interview. It is best to wait until you have gained some experience of the property market before you embark on a work placement. It is no good going in if you don't have any idea of how the market operates, as you will be no good to them, and it will not be as worthwhile for you.Work placements in property can sometimes come down to who you know and not what you know. As long as you are persistent and take a professional stance when applying for a work placement, there should be no reason why you should not be able to get one. Many property careers are started off by doing work placements, because they are able to give you an insight into the property market.
You might also like...