About Our Site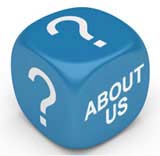 APropertyCareer was formed to offer a unique reference point on extensive advice on working in the property industry.
Starting out in any profession can be tough but trying to find your way into the property market can feel like an uphill struggle sometimes. APropertyCareer helps you discover all you need to know about a career in property and how to make sure you land the job you want.
APropertyCareer takes you on a journey through the world of property and looks at all your different career options and what qualifications you will need to have. Whether it is the residential property market you want to work in or the commercial arena, this website tells you everything you need to know to achieve your property job.
APropertyCareer gives you practical advice on how to get a job. It explains how the property companies work and what further training you will need to do once you have got your job. APropertyCareer can also help you match your personality to the correct property job for you.
The site is designed to give useful advice to those looking to enter into the property profession. APropertyCareer goes one step further and offers informative advice as well as taking an overall look at what a career in property has to offer.

Related Articles in the 'Site Information' Category...