Acting With Integrity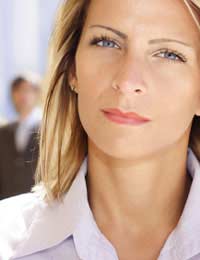 Acting with integrity does not always have to mean making a decision that will benefit everyone. Integrity is a quality that you will need to possess if you enter into a career in property.
Acting with integrity means doing right by your own moral code or what you deem to be acceptable. At the end of the day you will need to be able to sleep at night after finishing your day at work.
Integrity in the Workplace
You will be faced with issues possibly on a daily basis when working in the property market that will test your integrity. What you consider as acting with integrity though may be different from what your neighbour considers it to be.
For example, if you tell some employees one day that they will not be losing their jobs when you know they will be and you then tell them the following week they are, this could be perceived as not acting with integrity. Acting with integrity has a lot to do with your own moral standards, it is very hard to guide someone if they do not act with integrity normally.
Putting it into Practice
The property profession is one of the most respected professions in the trade, you will be handling deals that are worth thousands or possibly millions. People will expect certain standards from property professionals and they will except you to show some integrity towards them.
If you fail to act with integrity while working in the property market you will soon be showed the door. Property companies will want to be seen to be acting responsibly and if you do anything that will jeopardise that you could find yourself losing your job.
Estate agents and those working in the residential property market regularly have their integrity brought into question because of the negative publicity they get. Estate agents are sometimes shown as acting with little integrity. Showing little integrity would be renting a property out to somebody and claiming that there are no problems with it when you know there are.
Different people will have different standards when it comes to what they think acting with integrity means. You will be expected to act with integrity on behalf of your client and be honest in all of your dealings with them.
You should not just act with integrity because you are worried that you will get into trouble if you don't but you should act with integrity because it is the right thing to do. Your principles and ethics will also come into how you act, acting with integrity can have a lot to do with what you perceive to be right or wrong.
The mainstream property world is not one for backhanders and dodgy deals. Some would argue that the higher up the corporate food chain you go the less integrity you find, but working in property you must make sure that all your work is carried out honestly and ethically.
When entering into a property career you will need to find your own footing in the property market and work out your own working principles, after all you don't want to find yourself tossing and turning and not able to sleep because of the decisions you have made.
You might also like...