Communicating With Others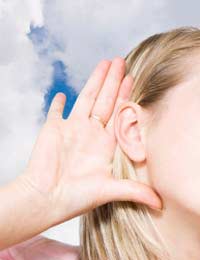 Good communication is not just about the words you speak but it is about the overall persona you pass on when communicating with others.
The Importance of Communication
Communication is the key to a good relationship so you will need to make sure that when working in property your ideas and thoughts are communicated well to those around you. Achieving your desired outcome can be done a lot easier if you are a good communicator, so it is worth brushing up on your communication skills if you are entering into a career in property.
Communication does not just mean how you orally communicate something but your body language can play a large part in your communication skills as well.
It is important to have good communication with work colleagues as well as clients, a happy workplace can often be a more productive one so you should try your best to make sure that you get along with others in the office.
Good Communication in the Workplace
When working in property, whether it be the residential or commercial market a lot of your deals will be done face to face and will involve meeting clients and other people from your company. The property world is very much a people's world, if you are shy and retiring or you know that people easily get on your nerves then you may want to think twice about embarking on a property career. Your communication skills could mean the difference between your company or your competitor clinching a big deal.
A large part of working in the property market will involve you having to sell a property or an investment to your client, if you have a good friendly personality there is a much bigger chance they will take to you and want to do business with you.
Tips for Good Communication
For many people good communication skills come easily they can walk into a room and within a few minutes have everybody glued to what they are saying and laughing at their jokes.
Being good at communicating doesn't always have to mean being super confident though, communication is about the exchange of ideas with another person.
Phone the person before you actually meet them, this will help break the ice if you are nervous about meeting for the first time.
Always give the person a good solid handshake and look them in the eye when you are greeting them, this will gain their attention from the start.
Break the ice with something non work related such as a comment about your family or a remark about the place you are meeting, try and make a joke as well if you can.
When asking questions just ask one at a time and make sure you let them finish what they have to say, do not interrupt them or speak over them.
Maintaining eye contact throughout is important, it is also a good idea to give occasional signs that you are listening, such as a yes or a nod.
If things start to become heated or one of you is getting angry take a time-out and come back to the meeting when you have calmed down.
Prepare to make sacrifices if you are in a disagreement with the person with which you are meeting, suggest a way you can both benefit from the situation and write down your ideas.
Good communication is as much about body language as it is anything else. If you are giving off negative vibes from the start of a meeting you will not get very far. When communicating with others you should remember that they might be just as nervous as you so you should not be scared, make sure you get your ideas across clearly and they get to say what they want this way you should have a successful meeting.
You might also like...