Dealing with Moral Dilemmas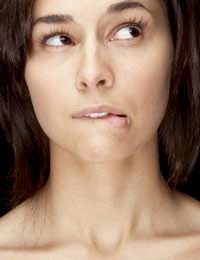 You may think that working in property you will not be faced with many moral dilemmas in your day to day job but any job or career where money is involved moral dilemmas will come into play.
Everyone from a CEO of a large property firm down to the man on the street selling a property will at some point in their property career be faced with a moral dilemma.
The corporate world is littered with moral dilemmas but often the people involved do not realise they are facing them.
What is a Moral Dilemma?
Usually a moral dilemma is not a choice between right and wrong but it is about what outcome would present the best option for you. When faced with making lots of money it is easy for people to lose their moral judgement.
Moral Dilemmas in Property
Unfortunately you will be faced with a number of moral dilemmas throughout your property career. It is hard to uphold a set of ethics when you are faced with losing your job. A classic example of a moral dilemma in the property market is when you have to choose between helping yourself or your client.
If you are working in the residential property market, especially on the letting and sale side of things you will be faced with tough decisions every day. It is likely that your boss will have issued you with a quota of properties that you need to buy or rent out. If you meet your target it is likely that you will be rewarded with a bonus.
You may have to show a young couple around a property that you know is not very good or has bad neighbours/neighbourhood problems. If they then ask you about what the area is like you will be faced with the dilemma of either telling them the truth and missing out on your bonus which you could need to pay your own rent, or masking the truth and letting them buy the property.
Working in property you will be expected to sell properties and developments and on occasion hide the truth about certain elements of a development. You will have to ask yourself if your loyalty rests with your client or with yourself.
You will also be privy to information about what business deals your firm is undertaking. More often than not the higher up the job scale you go the harder making moral decisions becomes. You may find out about a big deal that your firm is doing that will not benefit the community, such as a car park on a Greenland area, you will need to decide if for the sake of your career you keep quiet about this or tell the local community.
Working with Moral Dilemmas
It is easy for a lot of people to put themselves first and not question what decisions they are making. You will have to decide yourself as to your own personal boundaries and how far you are willing to go for your career. When money is involved a lot of people finding themselves doing things they previously didn't think they would.
You should find a happy medium in your job and make sure that you are comfortable with the choices that you make, as long as you are truthful and do not get involved in anything illegal than it will be up to you to make your own moral judgement. At the end of the day you need to feel happy and confident in the job you have done and more importantly be able to sleep at night.
You might also like...