Data Protection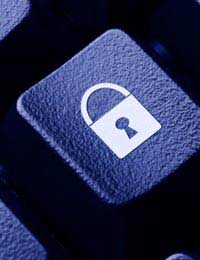 You may have heard people talking about how they are protected under the Data Protection Act but you may not have actually known what they were referring to.
Throughout your career in property you will come across a number of scenarios where the Data Protection Act will play a part in how you handle clients and how you hold their information. You will be expected to display the highest of standards when it comes to client confidentiality but the Data Protection Act will force you by law to look after your client's details.
What is Data Protection?
Data protection works in two ways, you can use it to gain information about yourself from other companies and make them change any incorrect information they have about you, or it can be used to protect a person's personal information. It is the latter that will apply to your career in property.
The act states that you must not disclose any information about your client to any other parties. The definition of another party covers everyone from your next door neighbour to a marketing agency. You can disclose the client's information with their consent, or if there is a legitimate reason to disclose the information, for example to stop a criminal act taking place
Data Protection Put Into Practice
Putting the data protection into practice is sometimes easier said than done. There have been a number of horror stories lately in the press regarding laptops being left on trains and people's personal data being lost.
Whether you are working on the commercial or residential side of the property market, the chances are you will need to look after client's personal data. It will not be enough to merely not pass the data on, but you will need to make sure it is in a safe place where nobody else can access it. So if you are going out for lunch or home for the evening you will need to make sure your files containing personal details are locked up safely.
If you are working on a large scale property development or your client wants to invest in a new development you may find that you get competitors sniffing around for information on your client. In some cases if a large investor puts money into a property development they may want to keep quiet about their identity and make sure their name is not made public, it will be your responsibility to make sure this does not happen.
Consequences of Breaking The Data Protection Act
The Data Protection Act is not just about your responsibility to your client, it is your legal obligation to them. A breach of the act will not just mean a slap on the wrist from your employer, but it could mean a possible criminal allegation being made against yourself.
It is important that you understand the importance of the client and agent relationship while working in property and you remember that your client's confidentiality is the most important thing at all times. You should not talk about the particulars of one of your client's to anybody, even your work colleagues. You should only pass on your client's details to the people that need to know them and you will need to seek permission from your client before you do this.
Working in property is not like working in the secret service, you will not be faced with top secret information everyday, but you will be expected to show some discretion on your client's behalf. Where money is involved it is always important to make sure you keep your client's details guarded and don't leave their personal details on display for a sticky-fingered competitor to come along and grab them.
You might also like...