Assessment of Professional Competence Qualification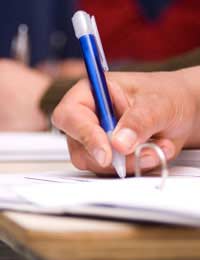 When you start out at any property firm, they ultimate goal will be for you to become chartered by RICs.This simply means that you will have a recognised qualification and you will have been successfully assessed by RICs.
Part of your training to become chartered will involve what is known as the Assessment of Professional Competence qualification. This relates to the practical hands on training that you will undertake in your day to day job.
This is RICs way of judging whether you are equipped to cope with the demands of working in the property sector. This period will normally end with some form of assessment by RICs.
Depending on how much experience you already have, your APC qualification time will normally consist of 0-24 months of structured training, with 48-49 hours of professional development, and then your critical analysis.
How it Works
You will need to choose an area that you wish to specialise in, there are around twenty one areas of property that you can specialise in. A counsellor will then be assigned to you, who will work with your supervisor. It will be their job to asses when you are ready to embark on your first assessment, as well as monitoring you to check on your progress.
Once you have chosen your specialist area and your training is completed, you will face an assessment panel, which may sound quite scary, will not be as bad as you think, if you are prepared.
The panel will normally be made up of two or three charted surveyors, who will be specialist in your chosen area. You will have to carry out a presentation relating to your chosen area, and prove to the assessers that you are professionally competent, and ready to gain the qualification.Don't take the tests lightly though, there will be hundred of potential chartered surveyors that go through the doors of RICs every year, hoping to gain the chartered qualification. They do not take their assessments lightly, and neither should you.
However, one of the good things about the tests is that you can take them again. It may get disheartening to see all of your colleagues around you passing their RICs exams, and you being left behind, but don't disappear, as you can keep trying.
The only people who might not be too happy about you re-sitting will be your employees, who will be investing a lot of time and money into training you up. However, it will not have been something that they have not experienced before, and a lot of people are turned away by the assessors at RICs, it is a bit like going for your driving test for the first time.
If you are serious about a career in property, you should make it a priority to pass your Assessment of Professional Competence. The chances are that your employer will put you forward for this, so if they do, make sure you look eager, and are ready to give it your full commitment, as it will prove to be a valuable qualification.
You might also like...