Assessment of Technical Competence Qualification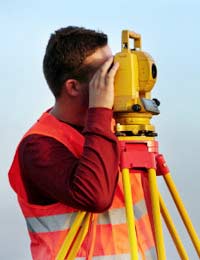 There is not a huge difference between the Assessment of Technical Competence and the Assessment of Professional Competence. As the title would suggest, it is more to do with your technical abilities rather than your professional ones. Unlike the APC, you will be given the qualification of a technical surveyor should you successfully complete your training.
What it Takes
Training to become a technical surveyor can in some cases take a bit longer than your Assessment of Technical Competence. The minimum training time is two years, and to qualify for your ATC you will need to have completed the necessary qualifications, such as a degree accredited by RICs.
After one year of embarking on your training, you will be assessed to make sure that you are on the right track. Throughout your day-to-day work you will need to make sure that you keep a record of the work that you carry out, and anything that may prove relevant in gaining your technical qualification.
Your counsellor will be able to advise you the best way to structure your document keeping. You will also need to have a final assessment, just as you do in your APC, this is designed to test your knowledge of technical issues and see how competent you are.
The final hurdle in your assessment will be the assessment interview, where you will need to be judged by two or three technical surveyors. They will quiz you on the work you have submitted and you may have to do a small presentation about the work you have submitted.
If You Are Not Successful
There is a chance that you will be able to switch over to do your APC if you are not successful with your ATC and vice versa. This will depend on a number of things, and it will not mean that you will be able to switch over automatically. You may have to redo a lot of your work to make it applicable to the new route you have chosen. It is not advisable to do this though as it will mean extra work.Gaining your Assessment of Technical Competence qualification can be a challenging task. Although it follows the same format as the APC it will only be worthwhile if you are wanted a future career as a technical surveyor. Your employer should be able to advise you as to which is the best route for you, depending on which route you want to take. Your ATC is not just about a final test, it is about constantly working and training to receive the qualification, It will not happen overnight, and it is not something that you will be able to study for. It is about working over a long period of time and demonstrating that you understand the property market and are able to adapt your skills to a job in the property sector.
Training to be a technical surveyor is not an easy task, so make sure that you are committed to it before you embark on the training.
You might also like...