How Long Do You Train for a Career?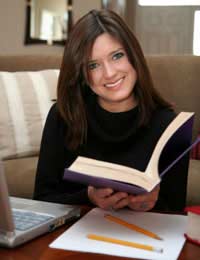 Training for a career in property in some ways is a never ending journey. Throughout your career you will go on to learn many aspects of the trade and adapt your skills to different areas of the market.
Your initial training will be your degree course, which on average will take about three years. If you want to give yourself a further foot in the door, you might want to extend it and do a postgraduate or masters course, which will then be another year.
There are other options available for your initial training, and you can do a number of RICS accredited courses which may not be as lengthy, but you will inevitably have to fit more work into a shorter space of time.
Depending on which type of degree course you choose, can also make your initial career training longer. The normal route into a degree course is to do it over three years, but if you opt for a part time option, then it could take up to six years.
Further Training
Once you have completed your degree you will not be recognised by others in the industry as being fully qualified until you have completed some form of other career training.
The first of this will be your Assessment of Professional Competence, this will take a minimum of 24 months, and could take longer depending on how your assessment goes.On average it usually takes a bit longer to complete your APC as there can quite a lot of work involved, and a lot of people normally have re-sit their assessment.
Another option to gain your RICs accreditation is to take your Assessment of Technical Competence, which is what you will need if you want to pursue a career as a technical surveyor. Like your APC this will take a minimum of 24 months and it is a good idea to allow for longer just in case.
Other Training and Career Options
You do not necessarily need to be a member of RICs or to embark on further training once you have finished your degree course. There are many careers that you will be able to start after you have finished your degree course, it all depends on which career path you choose. You will be able to enter the residential property market or parts of the property development market without the need to do any further career training. When thinking about career training in the property market, it may appear a bit daunting when you look at how long it will take you to complete your training and how much further training you will have to do. When you put it into perspective though, you will realise that it is not much longer than any other professional job.
Once you have completed your degree, your foundation training will be complete, and any other career training you need to complete will be incorporated into your working environment. There is no running away from the fact that you will have to undertake a lengthy period of training, but it will be worth it if you are determined to succeed in the property market.
You might also like...