Salary Correlation with Qualifications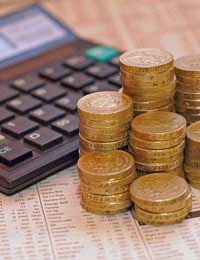 When it comes to professional qualifications in the property market, it is a case of the more you have, the higher your salary will be. As a salary guide, graduates will always earn more working in property compared to non-graduates, and you will earn even more if you have an accredited RICs qualification.
On average, pay for those in the property sector will increase just over 6% each year. Once you have taken your APC training you can expect your salary to shoot up from between £25,000 to £33,000, not forgetting any extras that you might get on top of this, such as a car allowance.
Salaries For RICs Members
RICs recently undertook a survey of members wages, if you use it as a salary guide, it shows the average salary of one its members with professional qualifications to be £49,366, this is 51% higher than somebody who is not chartered, whose average wage is around £32,729.
Which makes it easy to see why it is important to make sure you have all of your qualifications under your belt if you want to earn the bog money. The younger end of the spectrum will tend to earn less, just because of a lack of experience. RIC's salary guide shows members aged between 23-26, can expect to earn around 31% more than non RICs members, who will earn around £24,290, compared with a RICs member earning around £31,000.
For those that are aged between 36 and 45 years, their salaries will also be substantially higher, 36% higher in fact.RICs salary guide says that within this age range, a non RICs member will earn around £41,000, with members earning on average £56,000.
When The Biggest Leaps Will Occur
As a salary guide, you should expect your biggest pay leap when working in property will be at the start of your job once you have completed your training and qualifications. The pay increase at the start is often what spears people on when they come into the sector and start of on a low wage.
The temptation of earning more money is often what motivates trainees to complete the course. Once people have completed their RICs qualifications they can go to other firms in search of higher wages. Once you have completed your initial RICs training and you have secured a higher salary, your wages will then start to even out.
The property sector works in much the same way that other sectors do, and it will have pay grades, so in order to earn more money you will have to advance up the managerial ladder. The more experience you gain, the better position you will be in to apply for jobs that are on a higher pay level than your current one.
Once you have gained enough experience to qualify for a managerial position than you can expect to see your salary increase by as much as £10,000, or possibly even more.
One of the best things about working in property is that you have room to manoeuvre and try out new sectors. The property market has some of the best paid jobs in the UK, and there can often be quite large leaps between different jobs as you progress up the property ladder.
You may have a steep hurdle to jump once you have landed you first job in property, but once you have completed your training, your salary will leap up, making all the hard work worthwhile.
You might also like...