Types of Firms to Offer the Best Salaries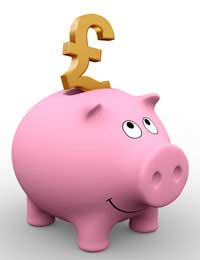 When it comes to wages in the property market, it's a rich man's world. A person's salary can touch the millions, but can also start off at around £15,000.
A typical graduate entering into property straight out of university can expect to earn a salary of between £25,000 and £30,000 if they are working in London. Outside of London the pay might be a couple of thousand less.
It may also depend what type of company you join. The large surveying firms will offer a more competitive salary, as they are in a good position to pick and choose recruits. Smaller companies may offer similar salaries, but it could result in you doing a lot more work for the same pay, if there are less people working in the office.
The larger the company, the better benefits it will normally have, such as flexible hours, more days holiday, and a good pension scheme.
Pay After Training
If you start at the bottom of the food chain in a property firm, then you could find yourself earning an average salary of as little as £15,000, to £20,000, until you have progresses up the ladder, then you wages will be higher.
However, once you are a fully qualified chartered surveyor, it is unlikely that your average salary will drop below £30,000. Working in agency work or as a valuer, then your pay can vary between £30,000 and £60,000.
It is when you move into the managerial roles that your salary will really start to leap. An agency surveyor can expect to earn around £65,000, with ratings surveyors around £35,000. If you decide to move into planning and developing, then depending on what company you work for, you salary will reach the above the £130,000 mark.Once you have gained experience in the market and have worked at a number of companies, then you could start to earn in excess of £200,00 if you are working on the development side of the business in a managerial role, this is mainly down to the large profit that is made on carrying out a development.
Working on Commission
Working on commission is common in both the residential and property markets. When working with investment property and funds, you will usually take away a percentage of the worth of the assets, so if you do a good job, you will be rewarded with a hefty wage packet.
Working on commission is second nature in the residential property market, and wages will often start quite low for people such as estate agents. They could start as little as £15,000, but you will also get commission on any properties that you sell or rent out, so this could all top up.
The residential market tends not to be as profitable as the commercial, unless you are working on large scale residential property development, such as a new housing scheme. If you get a job at an estate agent that looks after wealthy clients, and you are selling homes for millions, then you could be lucky and get paid a substantial amount in commission. Working in the property market can be one of the most best paid professions in the UK. If you scour through regular rich lists that are released, you will find that property developers are often listed as some of the most wealthiest people in the country. This is mainly down to good business sense and being able to invest wisely.
Bricks and mortar still remains one of the best investments you can make, so it is easy to see why people can earn a large salary with a career in property.
You might also like...
Hi there my name is Aaron barker I am 19 years old I'm currently studying in college doing a national diploma of construction, I have such passion and drive towrds property and I want to become a surveyor do you have any possible tips for me in terms of progressing towards that direction
Aaron b
- 5-Nov-11 @ 12:30 AM