Redundancies in the Property Sector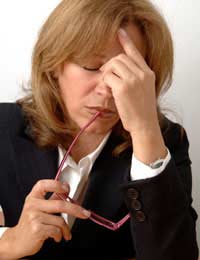 No job is ever 100% safe and when the country experiences recessionary times, the redundancy pendulum starts to swing. It is impossible to put a figure on the number of people in the property sector that have been made redundant as a result of the current recession, but the figure is in the thousands rather than the hundreds. Large and small companies cannot avoid letting staff go as the problems in the property market take their toll.
Being Made Redundant
There is never an easy time to be made redundant, but if you are working in the property world there is often a pattern in the way that firms let go of staff.
Most redundancies normally occur when a company's full year profits are released, so any redundancies that are to be made will often coincide with the firm issuing a loss. After one round of redundancies you are normally safe at a firm for around another six months as this is when they will look at their budget again for the next year and decide what resources they need.
The size of the company you work for has little to do with whether your job is safe. While larger firms are not afraid to make large chunks of redundancies, smaller firms may struggle to keep afloat if their books do not look good.
House Builders
When the house building trade suffers it triples down into every other area of the property market. If there is no demand for new properties and developments to be built there will be less of a need for builders, developers, surveyors and valuers. The house building sector is one of the worst to be hit when the country enters into recessionary times.
House builders and developers are on the front line and are often the first to take a battering. If they are not able to build any new properties because people cannot find mortgages then the developer will not make money. Developers and builders can even lose money if they have completed a development but nobody is interested in purchasing it.
It is not uncommon in recessionary times for developers to reports losses in the millions and shed hundreds of staff in the wake of this.
Estate Agents
Estate agents are some of the first to suffer when firms start to make cuts. An estate agent's job is centred around buying and selling property, so if nobody is buying or selling, their job is made redundant. Estate agencies generally have a higher turnover of staff compared to a company of surveyors.
It is not unheard of for estate agencies to go bust or fall into administration during hard times. The current recession has is a very tricky one for estate agents and hundreds of agents have been made redundant.
Surveyors
Surveyors are not immune to property crashes and they like the rest of the property world do not escape the cull. However the job of a surveyor is a bit more secure than say the job of a builder. Although surveyors depend on the housing market they do not depend as much on new properties being built. Even when the market is down, surveyors can use the opportunity to go back and revalue their client's assets and make sure they are performing well.
Having said that a lot of the larger agencies are not afraid to make cut backs when it comes to shedding staff, but they will often not be as quick off the mark to do so and will keep the numbers to a minimum.
Whichever profession you enter there is always some element of risk involved. Just like entering any other sector entering into a job in property can be a gamble. While the property market may suffer more than others when the housing market slumps, it is still considered a relatively safe profession to be in as people will always need a home to live in.
You might also like...