How Property Salaries Are Decreasing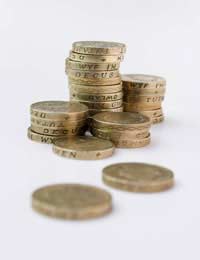 The property sector is renowned for its hefty bonus culture and large pay hikes. While property professionals may still be seeing their annual pay rise, a lot of them are not enjoying the same annual bonuses they are used to.
Property professionals are starting to bid farewell to the bonus culture they have enjoyed as property developers and house builders start to see their profits tumble.
Who is Getting Paid What
To get an insiders perspective on what property professionals are earning a good starting point is the Royal Institute of Chartered Surveyors and MacDonald & Company Salary Survey 2008.
Its survey was completed by 10,476 UK surveying professionals between 16 December 2008 and 6 February 2009 and found that 10% of those surveyed experienced a pay cut in the last 12 months.
While a further 45% expect to have their pay cut in 2009.
Some 12% of investment agents have already experienced a decrease in pay and a further 77% anticipate a pay cut over the next 12 months.
Overall, the survey reported a 0.8% decrease in salaries between 2007 and 2009 but RICS stresses that 2008 figures are not comparable against 2007.
The average salary of those that responded to the survey is £40,787, excluding bonuses and other benefits.
The profile of the people that answered the survey in 2008 differs vastly from those that took part in it the previous years. Around half, 52% of those that took part in the survey were in roles such as assistants/probationers, compared to only 28% in 2007.
There was also a lower proportion of associate directors/managers, partners/executives and principals/owners.
The average age of participants also fell for the second year in a row, to 35 in 2008, compared to 38 in 2007 and 40 in 2006.
Are Salaries Going Down
Although 75% of people in the survey have reported a pay increase compared to 77% the previous year, RICS says this is in fact balanced out by a higher average reported increase, of 7.5% against 6.6% in 2007.
Those working in Greater London and the South-East continue to earn the most, in contrast to those in South West/Wales and Scotland, who typically earn the least.
It also seems the more responsibility you have the more you earn, those in the survey that had greater responsibilities such as partners and executives have seen their average salaries increase by 12%, from £71,716 to £80,206.
This is in contrast to principals/owners whose average salaries have decreased by 15%, from £86,857 to £73,544.
There is good news however if you gain your RICS qualification. The average salary of RICS members is roughly £49,366, some 51% higher than non-chartered personnel who on average earn £32,729.
Members between the ages of 23 and 26 earn 31% more than their non-RICS counterparts and those aged between 36 and 45, enjoy salaries 36% higher.
Bonuses
It is not surprising to hear that bonuses are down in the property sector. The credit crunch has made a big dent in companies profits and forced many of them to scrap bonuses altogether or lower them significantly.
The percentage of employees receiving a bonus has fallen from 59% last year to 42% in 2008. Those that took part in the survey received on average a £5,596 bonus, compared to £9,411 in 2007.
Those that work in fund management saw the biggest dip in their bonuses, despite still reporting on average a £29,598 bonus. Investment brokers received an average bonus of £24,964 and those in commercial development around £14,794.
The number of people with performance related bonuses has also dipped significantly, with the number of these types of bonuses dropping almost 50%.
While there are a few indicators to suggest salaries in the property world are on the downturn, those that work in the sector still enjoy some of the most generous salaries around. So while there might be a current slip in their salaries, wages in the property sector are still some of the most attractive on offer.
You might also like...