Start off Salaries in Property Sector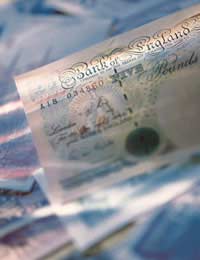 Not everyone enters the world of property for the love of the job, or the desire to create and build. For many, the professionalism of the job and the anticipated pay packet are big pulling factors. Like most jobs you can't walk into a job in property and be on a huge salary.
However, those that start of working in property will on average earn more than the basic graduate wage. It may cost thousands to put yourself through a university course, but when it comes to applying to work in property, there is no better way to get your foot in the door then to have some form of degree.
Graduate jobs in property are in many ways an extension of the course you have already completed. In other jobs, you may get a graduate job and not need to carry out any more training, but with property, it is as much about what they can offer you, as it is what you can offer them.Property firms, especially the larger ones in the cities, know that they will have graduates banging their door down in order to get their foot in the door at the firm, so this means they can pay a slightly lower salary, because they know the jobs will still get snapped up.
It is worth remembering that if you do get a graduate job working in property, then the company that takes you on, will no doubt also have to foot the bill for any training that you will need to do, such as your RICs accreditation. Although it may not seem like they are paying you enough, when you factor in all the other costs, you will see that they are paying out a substantial amount.
Jobs Paying at The Lower End of The Scale
Most graduates entering into the property market will enjoy an average salary of around £20,000 to £30,000 each year. However, there are sectors where you will unfortunately have to start off on a slightly lower wage.
Property managers and estate agents outside of London, can start on as little as £16,000, depending on what experience you have had previously. Inside London, this may increase to around £22,000, but it will still be on the lower side of the scale.
Working in sales in or outside of London, you will also be looking at am average salary of around £20,000, this doesn't always mean this will be the pay that you take home. If you are working on commission you could earn hundreds of possible thousands extra a month, depending on how much you sell.
If you start of in administration or anything related to sales in property, then you are likely to not be one of the high earners just yet, but you will gain valuable experience.
Graduate Jobs That Pay The Most
If you want to earn the big money in property, the large cities, and London are the places to head. Graduates will on average earn higher wages in these places anyway, because the cost of living is a lot higher.
Starting off, as a graduate quantity surveyor in London, will on average earn you around £25,000 a year, as a starting wage, this is the same for other roles such as valuers and developers. A graduate starting wage will unlikely be above £30,000, if you have had no experience and this is your first job. Outside of London it will probably not go any higher than £27,000.
Some graduates can be disappointed when they get their first job in property and realise their wages are not a lot more than other graduates. However, the property sectors is one where you have to lay the foundations first and put in the hard work before you are really rewarded with the high salary, so although you may not start out on much, if successful, in a few years time, you will be on the big money.
You might also like...