My First Job in Property Investment: A Case Study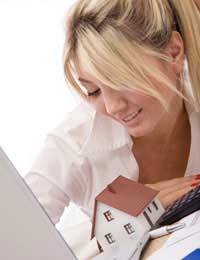 The phrase property investment covers a wide range of property professions. Almost every aspect of working in the property market can be related back to property investment, after all making money is the main reason people invest in property. Property investment is also where the big money is made, so needless to say this is the sector of market that everyone normally wants to get involved in.
Making Your Mark in Property Investment
"I had just graduated from University and was looking for a company that would employ me while I gained my chartered surveyor qualification. I wanted to start work as a property investor but knew that nobody was going to trust me to invest their assets from day one, so I wanted to gain some experience of what it was like to work in property and in a surveyors office," explains Emma.
Most people that enter into investment property are ambitious and willing to work hard to get to where they want to be. Emma knew she was going to walk straight into her dream job in property investment.
She says: "I got my break at a large property firm in London, they had an attractive graduate scheme and I was offered a place. The pace was quite hard going at first and the senior members of staff would expect a lot from me. I started at the bottom of the food chain but was soon given a lot of responsibility myself."
Progressing
After a good twelve months at the firm Emma was starting to get a taste of what property investment was all about. She was working under one of the senior agents at the firm and was getting to know the ins and outs of the investment world.
"While my training was underway I started to get more hands on with the work and clients. I was given a few small clients of my own and was in charge of making good investment choices for them. My clients were usually looking to invest in property portfolios or property funds. I had to assess what would make a good investment, if the fund or portfolio performed well I would get a cut from the deal," explains Emma.
People who work in property investment are normally good with numbers and figures. You will need to look at something from a mathematical angle as well as assessing the assets value.
"Not only did I have to be on the lookout for new properties and potential assets for my clients to acquire, but I also had to look after the properties they had and make sure they were making as much money as possible from them. So if I thought they could get more rent for a property or its market value had increased it would be my job to look after their investment," says Emma.
It is common for those who land jobs as property investors to learn the tricks of the trade from shadowing those who already work in the sector, it will take hard work to build your position but working in property investment can be both financially and mentally rewarding.
You might also like...