I Found a Property Job in the Credit Crunch: A Case Study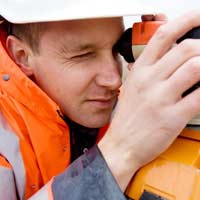 Embarking on a career in property when the country is in the midst of a recession is not ideal, fear not though there are still a range of job opportunities available.
Finding Work
John had recently completed his Royal Institute of Chartered Surveyors training and gained his chartered surveyor qualification. He had been doing his training whilst working for a local developer in Peterborough, but wanted to move to London though and was worried the recession would mean he would not be able to find work.
"I knew a lot of jobs in the property market had dried up, so I joined a couple of recruitment agencies that specialised in property jobs based in London to see if they could track some down for me. They assured me that things were not as bad as they seemed and that firms were still on the lookout for good surveyors, but they were getting a lot more applications for jobs compared to a couple of years ago. This meant that I was going to have tough competition to get an interview," explains John.
John spent the next couple of weeks brushing up his CV and waiting to hear from the recruitment agencies.
John says: "The fact I had only just completed my training meant I could not walk into a job at an associate or director level, which was tough because that seemed to be where a lot of the firms were recruiting."John stuck with it though and got offered a couple of interviews.
Stick With It
"The first couple of interviews I went for were for quantity surveyors which was my chosen field. One of the jobs was working with a small company in the centre of London. The job would have involved working on a health care project they had underway. It was government funded, so there was less risk of it being affected by the recession," says John.
He didn't get the job but was able to speak to the firm afterwards and they gave him some useful feedback about why he wasn't successful. It wasn't because of anything he had done, but merely that the other candidate had more experience, something which could potentially be a problem for him.
"The job I ended up getting was the third job I had an interview for. It was working with a large construction company that was building a range of affordable properties in London. The construction of the properties was partially government backed and the company seemed confident about the future," says John.
Do Your Homework
One of your main concerns about joining a company during a recession should be whether they are financially sound. John wanted to make sure that the firm he was about to go and work for was not going to turn around and make him redundant.
"I looked the firm up online and read quite a lot about what had been written about it, especially in the financial press. I also went onto companies house and obtained a copy of its last accounts and records. I was able to get a good picture of the financial situation of the firm," says John.
He was confident that the firm was financially secure so he went ahead and signed the contract.
Trying to find a new job during a recession is never going to be easy whatever trade you are in, but the property market in particular is affected more than other sectors when times are hard. To make sure you land your dream job you will need to make sure you are portraying yourself in the best possible light both through your CV and at interviews.
You might also like...