Travel Opportunities in Property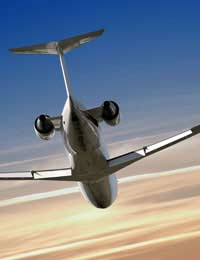 Why There Are So Many Opportunities
The world is quite literally your playground when it comes to working in the property market. The property market is a global sector, you will find there is just as much demand in foreign countries for property specialists as there is here in the UK. You just have to look at the landscape in places such as New York and Hong Kong to see that there is a huge property market in other countries.
A lot of property firms that you come across in the UK will not be UK based companies, so while you may have only seen their developments in the UK, you will find that the majority of larger firms will be busy working on projects all over the world, which you may have to travel to.
Travel As Part Of Your Job
Those that work as chartered surveyors in the property market will be the ones that rack up the most air miles. Valuers will travel a lot, as they may have to view properties for their clients abroad or meet with fellow employees across the pond. Lots of clients will want to invest in properties worldwide, so it may be your job to go out and investigate whether or not it would be a good investment for them. Likewise they may already own property abroad and want to sell it, so it will be your job to value it and let them know how much they are likely to sell it for. If you are looking after retail and it is a worldwide brand, then you may find yourself going to view potential sites for new shop sites.
Working In Other Countries
A property qualification, such as RICs is recognised in most countries all over the world, so there is nothing to stop you from packing your bags and trying your hand at working in the property business in another part of the world. You may even be able to get a transfer with the business you currently work for. Places such as Dubai, where property investors are investing millions of pounds into development are a good place to find a property job, other areas such as America and the wealthy western countries will always be looking to spend money on development.
The Downside Of Travelling
A lot of the time, working in the property business can keep you on your toes and means you are never in the same place twice, and while you might get the occasional flight to an exotic location, travelling with work can be hard.If you work as any kind of chartered surveyor, you will be expected to travel the UK extensively and will often be given a company car for this reason. That doesn't mean to say that you will be away from home every night, but if you get assigned to a development that isn't on your doorstep then you may find yourself staying in hotels for a large majority of your working week.
Depending on which section of the property market you choose your career in, you will still have to do an element of travelling. A career in property is not your average nine to five job, and while this can be exciting and challenging, you also need to be sure that it is right for you.
You might also like...