Be Persistent in Your Job Search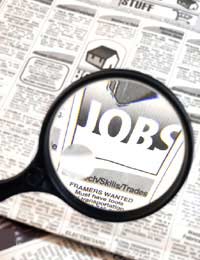 When applying for a job, don't worry that you are being too pushy, or applying to a firm that doesn't actually have any jobs advertised. Research shows that it takes and average of five to six months to find your perfect job. This can mean a long wait if you do not take matters into your own hands.
Every candidate will be applying through recruitment agencies, when doing a job search and waiting for jobs to be advertised, so it is important that you are as proactive as you can be.
Start off by finding a list of all the property firms that are in your area. You should then send in your CV to all potential employers as part of your job search. After you have done this, if you do not find a job, so should follow it up with a phone call. Don't however phone up midday or afternoon and expect to be put through to a director.
Phone at a quite time and politely ask if they received your CV and enquire as to whether they will keep this on file or if they have any potential jobs coming up in the future. If they say no, you should use this as an opportunity to enquire about work experience or ask if they have any opportunities do some temporary unpaid or paid work, you never know, you may find a job out of it.
Sell Yourself
It is no good sitting and waiting for a job to come along, you need to make sure that you are selling yourself as much as possible. If you have applied to a number of jobs and not heard anything back, then you should telephone one of the firms that you applied to.
There is no harm in giving them a quick call and asking them for any feedback that they can give you regarding why you were not successful. Some firms will specify that they will only contact you if you are successful, but you should try it anyway, you have nothing to loose.
Tell them that you are keen to find a job in property and wondered what the reasons were why your application was not short listed. They may tell you they don't have time, or they may give you some useful hints about where you went wrong. It might be something as simple as you spelt something wrong, or did not include something on your CV that put them off.
It might also be that you are not applying the skills you have enough to the job that you are applying for. The good thing is that recruitment agencies will normally help you out with these things. They want you to get the job as much as you do, so if there are any mistakes on your CV then they will help you out with these.Don't be afraid to call a firm that has rejected your application. The worst that can happen is that they tell you where you went wrong with the job application, which will help you when you applying for another job, and you will not know what you are doing wring until you ask.
You might also like...