Where to Search for a Property Job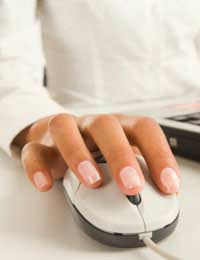 When it comes to finding a property job, there are potentially hundreds of routes that you could choose from. The first thing you should do is narrow down your job search.
If you want to work in a specific area or location, make s shortlist of potential places you are willing to live. This way you will be able to access local job directory's as well as nationwide ones.
You will find there are a lot of recruitment companies that will offer a specialist service for those that want to work in the property market. As long as the agencies don't charge you to join, then you have nothing to loose by joining them and exploring the different options they have on offer.
A lot of the larger firms may prefer to go through recruitment agencies, as it allows them to filter out any employees that might not be suitable straight away. Other firms may take a different approach and prefer to interview candidates directly.
Applying Directly
There is no harm in sending your CV off to firms directly, but they may not pay it much attention if they do not have any jobs on offer. You should keep an eye out for any open days that firms may have, or recruitment days. A lot of jobs may also be offered through work placements. If you are offered any work placements through your course, then you should enquire while you are working there whether there are any job interviews, or if they will keep your CV for future use.
Other Sources
If you are serious about a job in property, you should makes sure that you subscribe to the trade publications in the sector. You should be able to find the good ones in any large newsagent, but if not then it is worth doing an internet search and tracking them down, as a starting point, a good place to look would be titles such as Estates Gazette and Property Week.
Scouring the internet is still one of the most successful ways to find a job in property. There will be hundreds of sites that will offer you specialist access to jobs in the property market. Be careful though, a lot of them may imply that you are going through direct to the firm offering the job, when in reality it will be a recruitment company.
What Employers are Looking For
The diversity of the property market means that one minute you could be working on a multi-million pound property development, while the next you could be down the pub making contacts. This is why it is important to show that you are as sociable and ambitious as possible.
They will be looking for someone that wants to succeed and is not afraid to put a lot of work in, and because of the nature of the job, they will want you to be as friendly and welcoming as possible, so you can seal the deal and take out clients.
A lot of the methods you use when applying for other jobs can be used when embarking on a job search for a property job, but the one thing you must remember is that it is a specialist sector, so you have to go to the specialist places.
You might also like...